About Holistic Fitness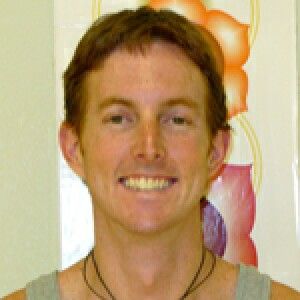 EXPERIENCE

I started working out in 1988 in a college weight training class (yes, I got college credit for lifting weights). I've been a member of a gym almost since graduating from college, though I admit to a few 'tween years where I was one of those unseen members that gyms make their profits on. I gained weight, meaning fat and not muscle, until I hit about 195 pounds and a 38-inch waist, sitting at a desk job and eating cookies at daily staff meetings. Given the option of buying new pants or losing weight, I chose to lose weight and am now at 145 pounds and a 30-inch waist. I've tried some of the diets out there, I've gone through the long months of counting calories and watching the scale. I know what it's like.

I've trained my friends for as long as I can remember. People seem to come to me for training advice, even before I was certified. Right now I train clients individually and in small groups, and I am employed as a personal trainer at the YMCA in St. Petersburg.


I took my first yoga class in 1998 at a gym in Deerfield Beach, FL. I took yoga classes on and off for a few years, and slowly got more serious about it and started really exploring the world of yoga. I started teaching yoga at a gym in November, 2008, while still in the middle of my first yoga certification. Since that humble beginning, I've taught group yoga classes at gyms and studios in Cape Coral, FL, and St. Petersburg, FL, and I teach individuals in one-on-one and small group settings.

YOGA CERTIFICATIONS
I have completed two 200-hour Yoga Alliance Registered Yoga Teacher (RYT) programs:

Joyful Yoga, Bonita Springs, FL, March, 2009
Yoga Etc., St. Petersburg, FL, November, 2011
PERSONAL TRAINING CERTIFICATION
I hold a current National Strength and Conditioning Association Certified Personal Trainer (NSCA-CPT) certification. I attended the National Personal Training Institiute (NPTI), a 500-hour course of intensive study and hands-on training.
PHYSICAL THERAPY ASSISTANT
I am currently enrolled in the Physical Therapy Assistant program at St. Petersburg College, August, 2013-August, 2015. I plan to never stop learning.
THE BOTTOM LINE
Education isn't everything, and the yoga and personal training industries aren't regulated the way massage therapy or other less intensive service industries are. There are no yoga instructor or personal trainer licenses, and there are plenty of weekend seminars out there that offer "personal training certifications".
When I selected my courses of education for yoga and personal training, I wanted more than just a certificate. I wanted to know what I was doing, and more importantly, why I was doing it. And this is information I want to pass on to you as my client.